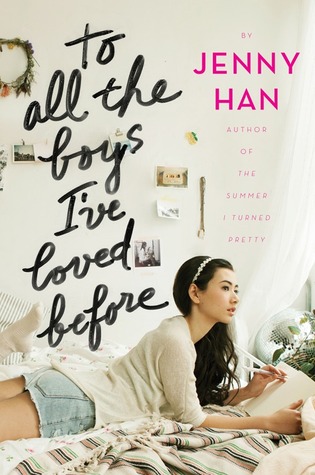 Rating:
Non-Spoiler Review
Warning the ending to this book is just, wow. Like you need the sequel as soon as you finish it. It is not a closed off ending at all.
Lara Jean has never admitted her feelings to the boys she loved, instead she writes a love letter to put all her thoughts into words. She prepares to mail them and everything, but then places them into her mother's old hatbox and hides them away. Then, the worst thing that could ever happen happens. Those said letters get mailed out and now Lara Jean has to deal with it all. And you begin to think, I know where this is going, and then Jenny Han shocks you and changes the course of the book. Sure there is a cliche, let's pretend to date, add on here, but it's not to the norm. It's not some Wattpad story you read in 2010, this is deep stuff. And Lara Jean has a lot going on, it all just begins in To All the Boys I've Loved Before.
The start of this book was a little slow and took a while for me to get fully into, but then the letters finally got sent out, the whole premise of this book were those letters, and the story began to get interesting.
This book is very relateable in a lot of ways which helped me to like it. For example, Lara Jean is not comfortable driving a car. Which I can relate to and I find one of the most honest things I have ever read. Most YA books I find seem to have all sixteen year olds driving like the pros, which may be realistic for some but for others like myself more of a long shot from reality. Most kids my age have yet to learn to drive and I'm seventeen.
Now in terms of the writing, I loved it. Jenny Han just has a way with words that make it so easy to get lost into the mind of another.
Overall, I love this book, I just wish it wasn't so abrupt in the ending.