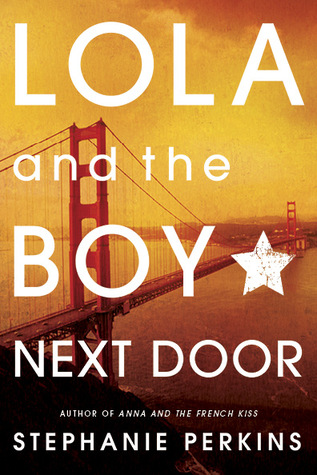 1/2
Buy it at: Amazon l BookDepository l Chapters/Indigo l Barnes&Noble
Synopsis from Goodreads:
Lola Nolan is a budding costume designer, and for her, the more outrageous, sparkly, and fun the outfit, the better. And everything is pretty perfect in her life (right down to her hot rocker boyfriend) until the Bell twins, Calliope and Cricket, return to the negihborhood. When Cricket, a gifted inventor, steps out from his twin sister's shadow and back into Lola's life, she must finally reconcile a lifetime of feelings for the boy next door.

My Non-Spoiler Thoughts
Honestly I went into this book with high expectations and I came out of it slightly disappointed. There was just too much oddness to this book. I could not really picture the characters, they were just too weird. It was hard to relate to them. Lola is so different from Anna and from most girls and that isn't some cheesey romance novel description. Lola truly is not like most girls.
What I liked
It was different from most YA romances. It kept me captivated and intrigued. The writing was excellent. The ending was not to disappoint. If I had gone into it with an open mind, this book would have been great.
What I didn't like
I do not like the name Cricket, it just bothered me so much. And he is the male love interest. I also found the plot to be too similar to Anna. It was the whole one of them is in a relationship thing but flipped around. It wasn't so fresh no matter how hidden the story was with Lola's odd costumes.
Overall though I still enjoyed the book, it just wasn't to my cup of tea. I still prefer Anna and I probably will always. Until the day I read Isla and maybe then my opinion will change. Till then, this will probably my least favourite.
Check out my review for Anna And The French Kiss