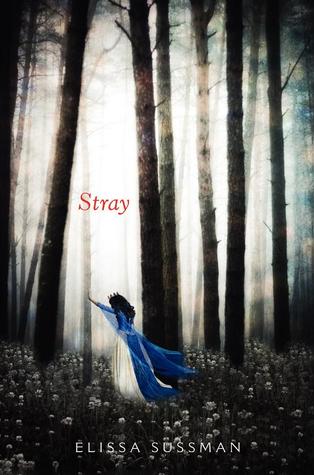 Pre-Order it at: Amazon l BookDepository l Chapters/Indigo l Barnes&Noble
This ARC was given to me by HCCFrenzy for an honest review.
Synopsis from Goodreads:
Princess Aislynn has long dreamed about attending her Introduction Ball, about dancing with the handsome suitors her adviser has chosen for her, about meeting her true love and starting her happily ever after.
When the night of the ball finally arrives and Nerine Academy is awash with roses and royalty, Aislynn wants nothing more than to dance the night away, dutifully following the Path that has been laid out for her. She does not intend to stray.
But try as she might, Aislynn has never quite managed to control the magic that burns within her-magic brought on by wicked, terrible desires that threaten the Path she has vowed to take.
After all, it is wrong to want what you do not need. Isn't it?
STRAY is the first in a collection of intertwined stories, all set in a world where magic is a curse that only women bear and society is dictated by a strict doctrine called The Path. A cross between The Handmaid's Tale and Wicked, with a dash of Grimm and Disney thrown in, this original fairy tale will be released October 7th, 2014 from Greenwillow Books/HarperCollins.
My Non-Spoiler Thoughts
This book was enchanting. I could not put it down at all; in fact I pulled an all-nighter reading it. The world in which this tale takes place is so interesting. You have Princess's, Queens's, Kings, servants, and Fairy Godmothers; all characters in a classic Princessey fairy tale. There is also magic which is seen as a curse unto which all women bear. There is also The Path, which everyone must follow and if not they become a stray.
After being Redirected Aislynn has now become a Fairy Godmother, but these aren't your typical fairy tale Fairy Godmothers. Aislynn must now serve another young Lady after years of herself being served. With all of this going on and her magic becoming uncontrollable, Aislynn life has become uneasy. Will she stay true to The Path or will she Stray?
What I liked
I loved the structure of this world. It is very strict and direct and quite scary as well. It might even cross onto the side of creepy. And that is why I loved it. You have this whole cutesy romance and what not going on and then there's this dark world that completely 180's it.
The character's also were very interesting. I found the MC at times a tad irritating but she did interest me and I found myself rooting for her. I also found the villainous characters to be well written as well. Every character was well-rounded.
I loved how it was like a boarding school for Princesses and Fairy Godmothers. I find boarding schools to be very interesting.
What I didn't like
There were a few things that weren't explained very well. Or were left unexplained when they probably should have been. I get that there are going to be more books in this series, but I'd have liked there to be a little more insight onto what was going on in certain areas.
Overall, I cannot wait for more of these books to come out and for the actual book itself (October 7th, 2014) which I will be buying. If you love fairy tales, adventure, and magic, this is the book for you.