Waiting on Wednesday is a weekly meme hosted by Breaking the Spine,
which spotlights upcoming releases that we're eagerly anticipating!
I Can't-Wait-To-Read
The Unhappening of Genesis Lee by Shallee McArthur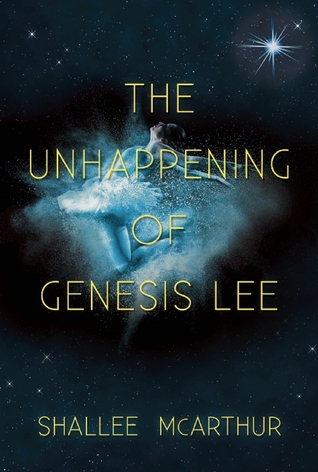 Release date: November 4th 2014
Synopsis from Goodreads:
Seventeen-year-old Genesis Lee has never forgotten anything. As one of the Mementi—a small group of genetically-enhanced humans—Gena remembers everything with the help of her Link bracelets, which preserve memories perfectly. But Links can be stolen, and six people have already lost their lives to a memory thief, including Gena's best friend.
Anyone could be next. Which is why Gena is less than pleased to meet a strange but charming boy named Kalan who claims that they've not only met, but that Gena knows who the thief is.
The problem is, Gena doesn't remember Kalan, she doesn't remember seeing the thief, and she doesn't know why she's forgetting things— or how much else she might forget. As growing tensions between Mementi and ordinary humans drive the city of Havendale into chaos, Gena and Kalan team up to search for the thief. And as Gena loses more memories, they realize they have to solve the mystery fast.
Because Gena's life is unhappening around her.
---
Why am I excited?
 This sounds like another great dystopian novel. It also is like none I've ever heard of. I'll definitely be looking forward to reading this book.
What's your Waiting on Wednesday? And what do you think of mine?