Waiting on Wednesday is a weekly meme hosted by Breaking the Spine,
which spotlights upcoming releases that we're eagerly anticipating!
I Can't-Wait-To-Read
The Princess Spy by Melanie Dickerson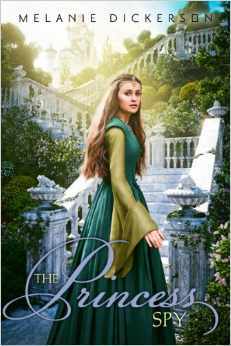 Release date:November 4th 2014 
Synopsis from Goodreads:
Margaretha has always been a romantic, and hopes her newest suitor, Lord Claybrook, is destined to be her one true love. But then an injured man is brought to Hagenheim Castle, claiming to be an English lord who was attacked by Claybrook and left for dead. And only Margaretha—one of the few who speaks his language—understands the wild story. Margaretha finds herself unable to pass Colin's message along to her father, the duke, and convinces herself 'Lord Colin' is just an addled stranger. Then Colin retrieves an heirloom she lost in a well, and asks her to spy on Claybrook as repayment. Margaretha knows she could never be a spy—not only is she unable to keep anything secret, she's sure Colin is completely wrong about her potential betrothed. Though when Margaretha overhears Claybrook one day, she discovers her romantic notions may have been clouding her judgment about not only Colin but Claybrook as well. It is up to her to save her father and Hagenheim itself from Claybrook's wicked plot.
---
Why am I excited?
The Synopsis is a little confusing, I'm guessing Colin was the stranger. However, I am interested in finding out more of the world in which Margaretha lives. Also, she's a princess and I can't help but find her life ideal. Also, how do I pronounce her name is it Marg-a-re-tha or Marg-a-ray-tha. I hope I get it right!
What's your Waiting on Wednesday? And what do you think of mine?