For this Friday I am currently reading: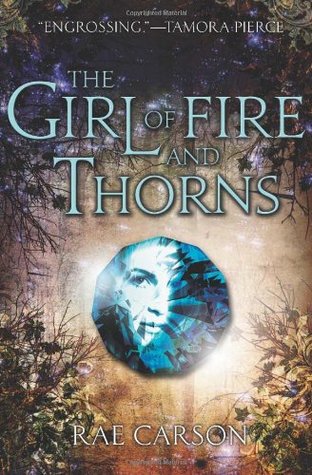 Buy it at: Amazon l BookDepository l Chapters/Indigo l Barnes&Noble
My thoughts so far:
This book so far hasn't lived up to the high expectations that I had set for it. I've been struggling a bit to get into it. Mostly I am annoyed by how slow the book seems to be going, hopefully now that I have gotten half-way into it, it will speed up a bit. The MC is definitely in an interesting situation and I want to find out how she's going to get out of it. Speaking of the MC, so far I am having a hard time liking her, maybe by the end I will like her, but so far it hasn't been easy. This series is very well liked and I hope that maybe this is just a fluke and maybe by the time I get to the second book I will be able to like this book as much as everyone else.
What is your Fridayread? Let me know in the comments!