For this Friday I am currently reading: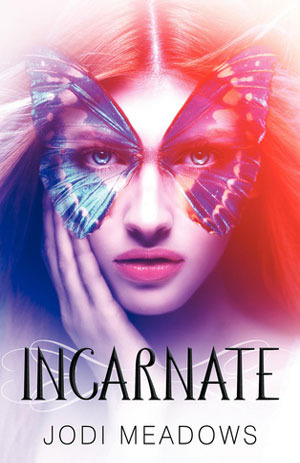 Incarnate
By Jodi Meadows
Buy it at: Amazon l BookDepository l BookOutlet l Chapters/Indigo l Barnes&Noble
Canadians:get it hardcover at Chapters/Indigo for only $4.74!
My thoughts so far:
OMG, I thought this was a book about faeries, but it isn't. It is a complete and utter amazing fantasy novel. I secretly had been having trouble getting back into fantasy after a huge contemporary faze hit me and so I was aiming to slowly get myself back in with books that included girls living contemporary lives and then being tossed into dealing with some strange and supernatural occurrence.
As I read the beginning I thought, wait, I didn't know this was what this book was about, and then I couldn't put it down. The idea that the people in this story will die and have their soul reincarnated after is a different way to tell a story. I am so intrigued by the main character's story as she is known as a nosoul (someone who wasn't reincarnated). It is interesting how you can see the ways different types of people deal with her queerness. The fact that she was born not knowing is strange and I like seeing the social study of this story.
What makes this an epic fantasy do far, dragons. If I knew there'd be dragons I would have read this book long ago. The butterfly on the cover was what threw me off. I don't know why, but butterflies and dragons seem to be polar opposites to me.
I cannot wait to finish this book and continue on with the rest of the series. I plan to do a review on each individual book so look for that.
What is your Fridayread? Let me know in the comments!